YouTube is a site which is widely used by many people across the globe. During the outage time users who tried to download, play and share videos encountered difficulties in performing this task. Due to this, most internet users were angered and got freaking out about this issue with some of them replying to the YouTube page on Twitter in a horrible manner.
Some Netizens thought that the problem was their phone systems. They went ahead to cool the phone using phone master thinking that the CPU was overheating. Others went on to refresh and switch on and off data bundles to fix the situation but it was all in vain.
Others found it wise to restart their phones in an attempt to fix the issue. It was all unfruitful until when the system was restored.
The internet users were so furious about this issue until when the Team YouTube account via a tweet "If you're having a trouble watching videos on YouTube right now, you're not alone_ our team is aware of the issue and working on a fix. We'll follow up here with any updates", Team YouTube acknowledged via a tweet at 7:23pm.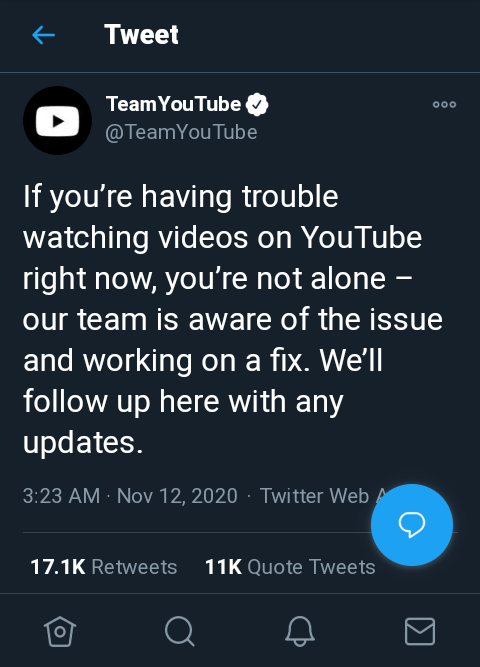 After a short while, say 2hours, the problem was fixed and the service restored. The Team YouTube notified the users upon this via a tweet. They expressed much apologies for the inconveniences caused by the issue.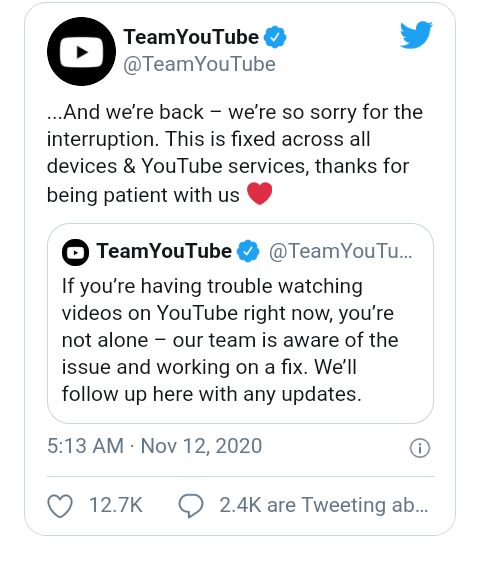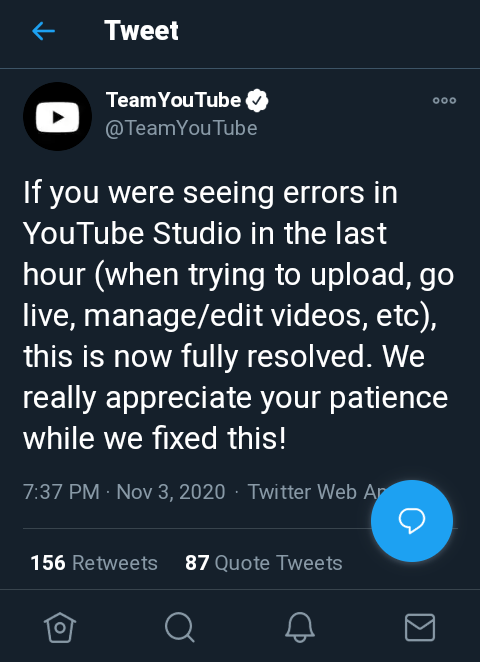 At the starting of buffering, the YouTube website seemed to function like normal. Shortly after this, videos started taking long time to load with the loading wheel showing a sign of loading. This condition went on up to around 8:31pm. It's at this point that the videos started to play and work like before.
Now with this buffering, some internet users are shocked by the situation and they might not be aware of the cause of this. Here are some of the issues which can cause buffering:
Overloading the server: This is experienced when there are multiple pages running on the same site. The solution to this is to run a perform a single task at a time.
Internet issues: This is a problem which the user can't control. This results from poor internet service. This can be fixed by the network providers.
Browser cache: When caches build up to a huge level, they do slow the working of the phone's system. The solution to this is clearing the caches and then trying to perform the task again.
Above are what can be the cause of internet issues. There are much more which can be applied.